A six month step project .. Really? Yes, really. I first found out about this project from the homeowner's neighbors. You see, we were actually working a few houses down and across the street. As we usually do, we say Hi and answer questions from neighbors walking by. Some people are curious as to what is going on and some others actually stop by because they want work done at their house and would like a quotation. I always prefer the latter, nonetheless, one lady stopped by and we got to talking. She said that her neighbor was having a terrible time with the contractor working on their front entrance. She went on to say that this contractor was doing a few jobs on this street. He would start working on one house, than an hour later, he would move to the next house and do an hour's worth of work there. Than poof, he would leave all together. He would not be seen for a week or more than repeat his "formula." The neighbor was impressed with our work habits, she said "you're here all day and you never leave. You just work."
Isn't that the way it's supposed to be? This is usually the sign of experience vs no experience. Whenever we start a project we won't leave until it's done. It's just a bad thing to do. The customer get's upset because they want their project done, and wouldn't it be a better use of the contractor's time to stay on one job untill it's done than move to the next one. I guess that just makes too much sense.
I didn't want to step on anyone's toes so I just waited on the sideline till this train wreck came to a halt. After repeated calls to this contractor, he finally showed up and did some work. Some progress was made but what about the quality of work?
From the pictures below the original steps were constructed with concrete block. Concrete block would form a series of boxes which would be the step treads. The risers would be covered with 1" flagstone. The coping would also be 1" flagstone. I do not recommend doing steps this way. With the freeze and thaw that happens every year, cracks would form, water would get in and stones would start popping off. It didn't even take one winter and stones starting falling off. The top landing area in front of the door had some flagstones installed. The contractor installed them in the hottest part of the day and the mortar dried too quickly. The result was very little adhesion. With very little traffic over the stones, most starting coming loose and falling off. This was the final straw.
The homeowner finally got fed up and told their contractor to never return. Leave whatever supplies they had on the property and Do Not Come Back. Unfortunately the homeowner gave the contractor a progress payment, money lost. Fortunately it wasn't too large, in terms of dollar amount. The emotional loss can be just as much. This puts a strain on the family.
This is where I was called in. I started talking with the homeowner about how we could fix their entrance. At this point the homeowner was more diligent in their process. References were checked, valid liability insurance was checked. I went on to say that Terraform Contracting is a Unilock Authorized Contractor. Uvision 3d design, it's a great place to start.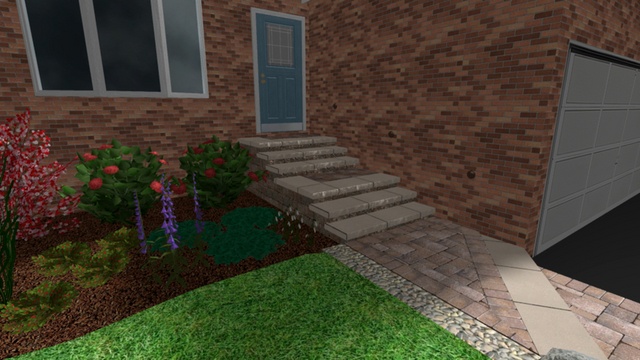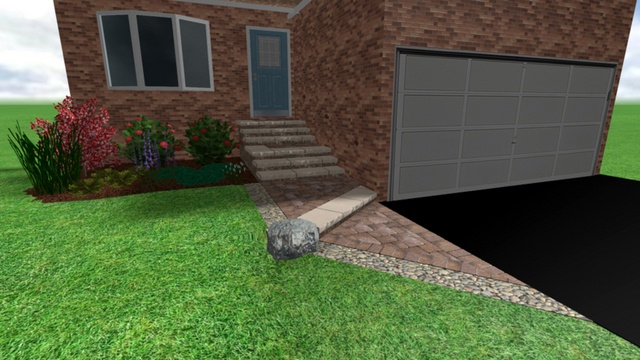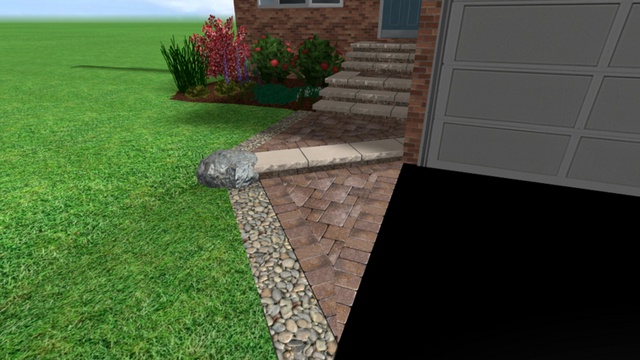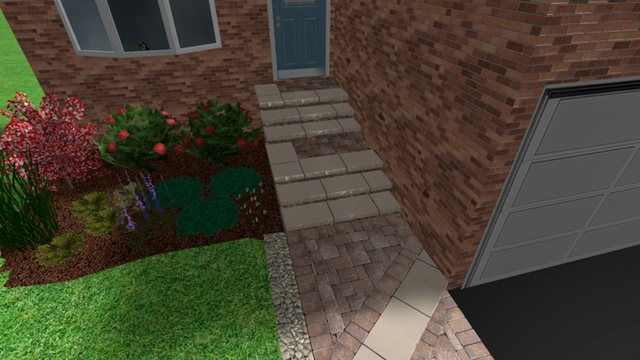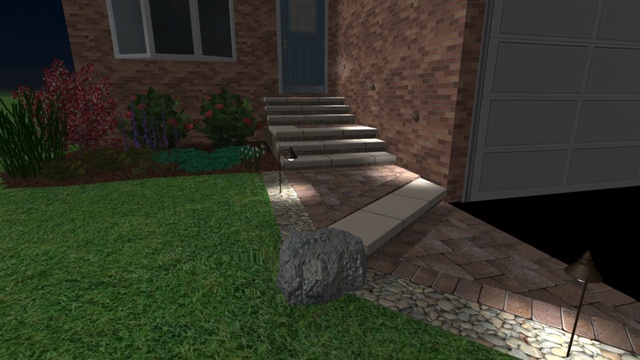 I think very highly of the authorized contractor program. It's primary goal is to avoid situations like the one that I'm describing here and to connect the right contractor for the right type of project. Unilock always says. We trust these contractor's so much that we would send any one of them to our mother's house and do work. Every year I have to sign a code of ethics, Unilock has vetted out all the bad apples. These are only top tier contractors, and just because you were authorized this year, there's no guarantee you will be signed back up next year. If you have too many complaints, are not engaging and not staying leading edge Unilock may decide to not sign you up to be authorized. So when I say I'm a Unilock Authorized Contractor it means something.
Signs to look for, The bad.
Erratic work habits. Show up for an hour or two, than leave.
Hard to get a hold of. Never answers the phone.
Slow progress. Questionable quality of completed work.
Used materials/seconds/B Grade products just "showing up"
How large is the crew, are they experienced and knowledgeable.
Is this their main line of work or just a sideline?
Has the contractor completed similar projects and can I go see them.
How to avoid problems
"Connect" with the right contractor from the start. Become Paver Wise, a great document from Unilock on how to hire a professional.
Products used on this project:
Steps: Unilock, Pisa II, Pisa Coping, Mahogany
Pavers: Unilock, Brussels Block, Mahogany Ash
Pebbles: 1" - 3"
Edging: Snapedge